SURPRISE!!! The ladies of Your View got the best valentine experience from their husbands
Everyone loves a surprise! The whole idea is to do or give something unexpectedly this valentine. So in this season of love, we asked on today's show, how people expect to be surprised by their spouses. #YourViewTVC #TVCValShow. Little did the ladies of  #YourViewTVC know that the most amazing 'LOVE' surprise  will be coming their way from their respective husbands.
Nyma's husband literally swept her off her feet with a recorded Video of himself expressing his undying love for his beloved wife, leaving Nyma stunned and emotional. She expressed her surprise stating that her husband isn't the type to sit in front of the camera. 'He always leaves the spotlight for me to shine while he  cheers me on from behind the scenes.'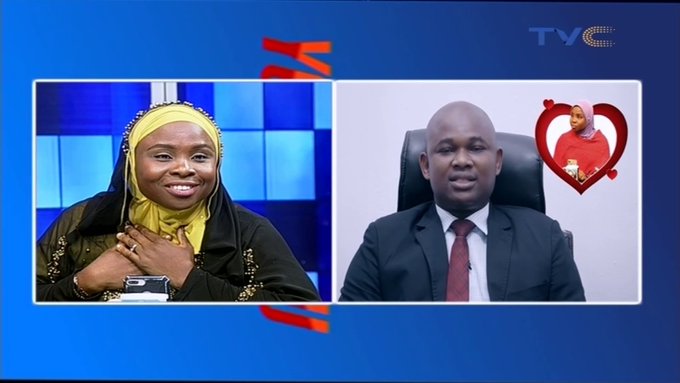 Morayo's husband was in a different  whole mood entirely with him expressing his love for his beloved wife. He went as far as singing, as it was exciting to watch. Not only was the moment beautiful, he surprised her with gifts as well.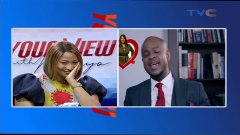 Don't get it twisted, love is a beautiful thing! Mariam Longe didn't also see hers coming at all. A #Valentine shout out from her husband popped up on screen, with him lavishing his amazing wife with Love, romantic words, leaving her absolutely speechless.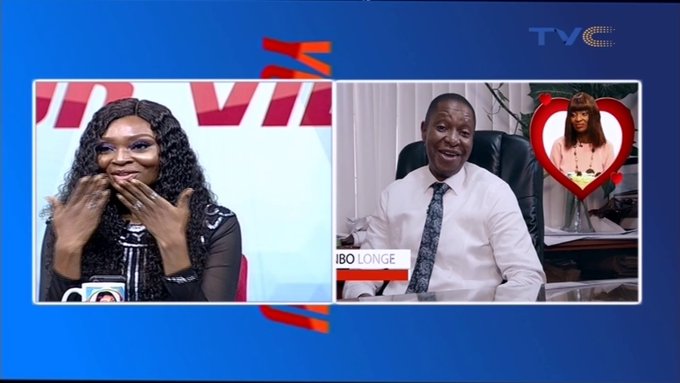 Just when we thought we had seen it all, Tope's husband joined his lovely wife on the live show, leaving his wife stunned, speechless and emotional. It was a beautiful moment for the couple.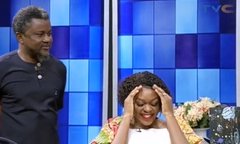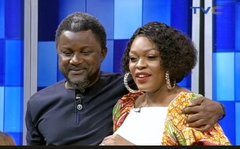 We thought that was all but guess what? Obiajulu's husband also joined his wife on the live show. Obiajulu also known as Beecee, was almost teary as she hugged her husband and blew kisses to the team behind this most entertaining surprise ever seen on the show today.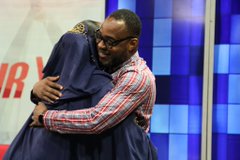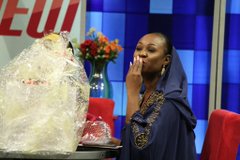 See Video below:
Corps member provides support materials to students

A Serving corps members has provided support materials to some students to aid their learning.
#NYSC #CorpsMembers #Education #Schools #Students
Subscribe to our YouTube channel for more great videos: http://www.youtube.com/tvcnewsnigeria
Follow us on Twitter: https://twitter.com/tvcnewsng
Like us on Facebook: https://www.facebook.com/tvcnewsng
For more great content go to https://tvcnews.tv
Download our mobile app for iPad, iPhone and Android at http://mobile.tvcnews.tv or go to the store
If You Kneel Down To Propose To A Woman, You're A BIG FOOL! – Pete Edochie
Entertainment Splash, February 21, 2020
Veteran Nollywood actor, Pete Edochie made the news yesterday when a video of circulated on social media.
Sir Pete Edochie said; any man who kneels down to propose to a woman is a fool. Explaining his reasons, he stated that not only is it a borrowed practice from the western countries, kneeling down signifies handing one's destiny over to a woman.
The video which has since gone viral caused quite a buzz on social media. What are your thought?
Subscribe to TVC:
Watch TVC Live:
Check out TVC website:
Follow TVC on social media: @TVCconnect
Like TVC on Facebook:
Follow TVC on Twitter:
Follow TVC on Instagram:
More videos from the TVC network:
Lagos to convert Neighbourhood Watch to Amotekun

The Lagos House of Assembly has commenced the process of amending the Lagos State Neighbourhood SafetyCorps Agency Law 2019 to accommodate a section for Amotekun Corps.
#Amotekun #SafetyCorp #LagosAssembly #NeighbourhoodWatch #Security #Protection
SUBSCRIBE to our YouTube channel for more great videos: http://www.youtube.com/tvcnewsnigeria
Follow us on Twitter: https://twitter.com/tvcnewsng
Like us on Facebook: https://www.facebook.com/tvcnewsng
For more great content go to https://tvcnews.tv
Download our mobile app for iPad, iPhone and Android at http://mobile.tvcnews.tv or go to the store